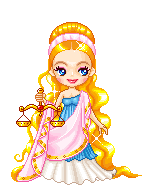 1. In Absence of any good Sms Pack , you can use more than 3 sim/Mobiles to send 250 + sms per day .
You can post adds in free classifieds also.

2.Ideal Marketing Office at A-8/2 Sewrha , Shiv Puri, MadhyaPradesh , India is Under Construction and
at Present we are Working from our Delhi Office at G-108C Shiv Vihar P-8 G-1 Mustafabad Delhi-110094.
Bank A/C No are available at the address of Delhi.

3.Sms Sending Home Business Kit is a Marketing Product and after purchasing the product you have to advertise it by mobile or computer or both.
.
4. You can advertise at any time but most suitable time is in betweem 8 a.m. and 10 p.m..
5.Your earning will be paid according to the calculator shown by us in our Website.
6.Unsuccessfull members will be given again training .
7. Sms Sending Home Business Kit Reg Fee is not Refundable but it can be transfered to your any legal nominee .
8. You earning will be paid after 30 days but on request it will be paid after 7 days .
9.Training will be given through video .
10. Good Conversation Skill is required during conversation will clients .
11. Any Mobile can be used to send sms but to send e-mail 3G activated Sim Card / 3G Mobile is necessary .
Tablet is good for web surfing and E-mail in comparision to any 3G Mobile at the Same Price .

12. A member have to use English language along with any other Scheduled Indian Language during
conversation with clients .
13. Abusing Languages are not allowed during Conversation with any Client .
14.Only Adult Citizen of Age 18 or more can do this work .
15. Any Kind of Pornography is not Allowed here

16.In Case of any Type of Dispute , Members have to send All the Sim Cards through which he has sent Sms by Post along with the Real Bank Slip to Check the Work Related Problems .The Ideal Markering Prop.Rakesh Kant Dubey has right to check Sim Cards .

17. Dispute of any Kind is Under Jurisdiction of Electronic Consumer Court , Delhi